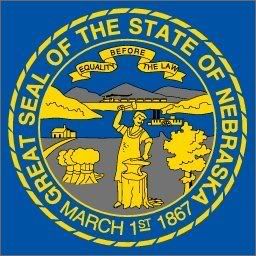 Yes, a member of the Westboro Baptist "Church" was finally arrested!
Phelps-Roper Arrested in Nebraska
Funeral protester arrested for allowing son to step on flag
Woman Arrested During Soldier's Funeral
Update Over at A Soldiers Mind
Terri researched the Nebraska flag statute, and it reads thusly:
Section 28-928
Mutilating a flag; penalty; flag, defined.

(1) A person commits the offense of mutilating a flag if such person intentionally casts contempt or ridicule upon a flag by mutilating, defacing, defiling, burning, or trampling upon such flag.
(2) Flag as used in this section shall mean any flag, ensign, banner, standard, colors, or replica or representation thereof which is an official or commonly recognized symbol of the United States or the State of Nebraska.
(3) Mutilation of a flag is a Class III misdemeanor.
(source: )
(Kudos to Terri, for researching the statute!:)
I'm seeing comments in various blogs applauding the arrest, but stating that the Nebraska flag statute is unconstitutional.
Following up on Terri's research led me to this site
It will be interesting to see how all this plays out, in the days ahead.
Perhaps the WBC should have researched the Nebraska state motto before traveling there?
"Equality before the law"
or perhaps they just didn't know, as a Nebraskan friend told me
"We don't mess around in Nebraska."